5 Powerful Methods To Boost Your Alexa Rank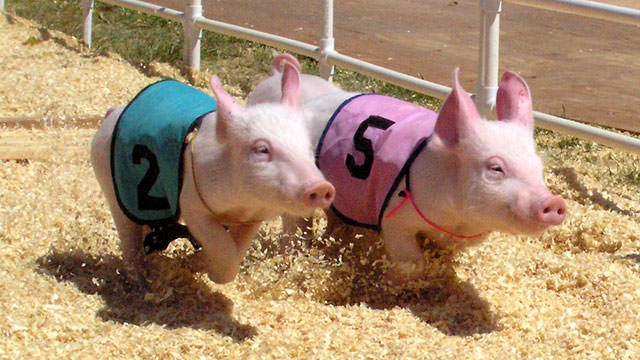 Alexa rank. Mention the phrase in casual conversation, and you'll quickly find out which of the people nearby you are internet marketing geeks of any sort. For several years, the rather mysterious online ranking system has been a source of both pure joy and ongoing frustration (confusion?) for millions of website owners around the world.
For those who aren't aware, Alexa.com is an internet analytics company owned by the folks at Amazon.com whose main goal is "measuring" the most-visited websites in the world. In fact, every single domain in existence technically has an Alexa rank, even if they aren't aware of it (although, for very low traffic sites, sometimes the Alexa rank is simply N/A).
In recent months, Alexa re-branded itself a bit and has begun offering monthly "plans" (inevitably) that offer subscribers "deeper" insight into analytics on millions of domains across the web. But of course, the entire proposition of Alexa rankings is in fact inherently flawed; after all, it has always (and will always) be extremely biased toward technology-oriented websites. Why? Because computer nerds are the only types of people that install the Alexa toolbar in their web browser.
Yes, that's correct. The entire "Alexa rank" ecosystem relies entirely on its browser toolbar which is an opt-in, voluntary extension that users of FireFox, Internet Explorer, and Chrome must first seek out and then manually install into their web browser. In turn, the toolbar tracks all browsing activity of these "volunteers" as they surf the web, and sends data back to Alexa (Amazon) regarding the websites they visit, how long they stayed on a web page, what links they clicked, and so forth. Along with this, Alexa requests personal demographics of their "volunteers" including age, gender, race, and more, as part of the increasingly-detailed marketing profiles they now "sell" within their revamped monthly subscription plans.
Now, if this sounds entirely Orwellian, that's because, well, it is. (But please, pay no mind to the fact that the CIA/NSA recently signed a $600 million contract with Amazon for a variety of cloud computing and analytics services.)
"Sometimes people don't want to hear the truth because they don't want their illusions destroyed."
― Friedrich Nietzsche
But all this to say that, ultimately, Alexa rankings are severely overrated and overemphasized within the internet marketing community; however, this will never change unless a (better) alternative ranking system comes around, which isn't looking very likely at this point. Into the distant future, therefore, we will be stuck with "SEO blogs" achieving massively inflated Alexa ranks (i.e. < 100,000) while online "fashion shops" or non-tech sites are ranking in the millions (i.e. > 1,000,000).
"But you said Alexa is irrelevant… so can't we just ignore it?" might be your next thought. In general, the answer is "yes" – probably 90% of your visitors are unaware of Alexa or any implications therein. Unfortunately, that 10% of web-savvy visitors that come your way may immediately judge the reputation of your business based solely on your domain's current Alexa rank. These web-savvy surfers are the ones who often share websites on social media, mention websites in their personal blog, review websites on Yelp or Google Plus, and so forth. And while an Italian restaurant in New York may not find its ranking "judged" by these tech warriors, an online shop selling (e.g.) health products nationwide may be quite a different story. As you can see, the entire Alexa charade is truly one grand illusion; luckily, however, that illusion is very easily manipulated:
1. AlexaBoostUp. There have been several attempts at "Alexa traffic trading" over the years, but very few can claim to have been truly successful (or long-term). AlexaBoostUp is one of the very few traffic trading tools that not only works (really, really well) but is also 100% free to use. For more impatient users, there is also a paid feature where "real" traffic comes in to your website on auto-pilot from other users in the network – and for the rather cheap price, its quite impressive.
2. MaxVisits.com. Besides actual traffic-trading networks, the fastest way to boost your Alexa rank is to purchase "paid traffic" to your website via pop-unders, expired domains, and other types of (varying-quality) sources. There are hundreds of paid traffic sources around the web, but one of the oldest and most popular ones is MaxVisits who have been around since 2011 and are still going strong. Granted, you do have to "pay" for this so its not as affordable as traffic-trading for some users.
Warning: If you run Adsense or any ad network on your website, you should probably not join a traffic-trading or "paid traffic" network which goes against the Terms Of Service of most advertising networks and could get your site banned. Additionally, consider "boosting" your Alexa rank only to a reasonable ranking, as over-boosting is often easily spotted.
3. More Content. At its core, Alexa wants you to believe that "increasing your Alexa rank" is synonymous with "increasing your website traffic" which of course, is not quite accurate. Even their official blog post on the topic claims that sticking to SEO best practices and simply generating more and more content for your site is all that's really needed to increase your Alexa rank. Obviously this is not necessarily true and misleads a lot of webmasters; however, in theory, generating more content that is well-liked and visited often can indeed often improve your Alexa rank slowly over time (see next).
4. Web-Savvy Topics. Here is the key information missing from the Alexa.com advice linked above: more content is great, but tech-related content is what will truly improve your Alexa rank (with true stability) in the long run. It may sound counterintuitive (depending on your niche) but regularly creating website content related to blogging, internet marketing, or other topics that can catch the attention of web addicts will rapidly grow your Alexa rank as these visitors find your posts via Google (etc) and share them or re-visit them as bookmarks. Too often, companies believe they are in a "boring" niche and decide to neglect their blog (or fill it with crap material). Take a cue from Fixr.com, a website about home improvement, who recently scored a smash hit on social media with their blog post on "cost obsessions" around the world.
5. Social Media. Oh no… oh yes! Turns out that being actively involved on social media networks not only grows your brand reputation and potential customer base, but also results in click-throughs to your website that you otherwise wouldn't receive. Specifically, being active on tech-friendly social networks such as Twitter, Google Plus, Reddit, and so forth can do wonders for your Alexa rank over time (Facebook, however, is by far the traffic-generating king).
Lastly, make sure the Alexa toolbar is installed on your computer, since nobody visits your sites more than you do! :)
Tags: Alexa, Alexa rank, AlexaBoostUp, Amazon, blogging, internet marketing, MaxVisits, SEO, social media
Last modified: 2 Oct, 2015
https://www.littlebizzy.com/?p=2218